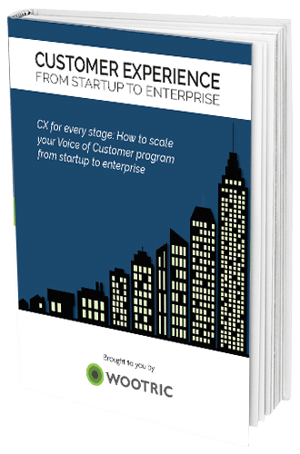 Customer experience is the new competitive battlefield. SaaS companies of every size are looking to CX programs for insight into the customer journey, prioritizing improvements that will drive growth, and driving a customer-centric culture.

In this eBook, you will learn how to grow your CX program in three stages:

Early Stage: Your first CX program
Growth Stage: Taking CX to the next level
Expert Stage: CX as a competitive advantage

These CX Pro questions, and more, are answered:

What are modern best practices for surveying customers?

W

hat advanced Voice of Customer technology and analytics exist, and when do I need them?

How do I drive impact across the organization?
Companies that are scaling their CX program with Wootric include: